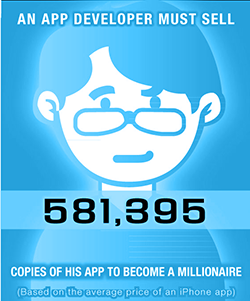 There's nothing more pervasive in our culture today than the app for smartphones and tablets. Our app development department is staffed by local, creative and talented professionals that will be available prior to, during, and after the development process is completed.
Having an app for your business is something that can bring in new customers on a daily basis as they find the app on their phone and begin to use it. You can set up apps to find your stores, the app can find your products in local stores, or the app can do a streamlined version of the service that your company offers.
Giving every mobile phone and tablet user a chance to interact with your company through their phone on a daily basis will not only increase visibility, but it makes them more likely to turn to you for all their needs in your field.
Interested in App Development in Fort Lauderdale or other any other location? Call Sales Secret at 954-271-1140.
[himage]
[/himage]
[himage][/himage]
[himage][/himage]
[himage]
[/himage]
[himage][/himage]
[himage][/himage]